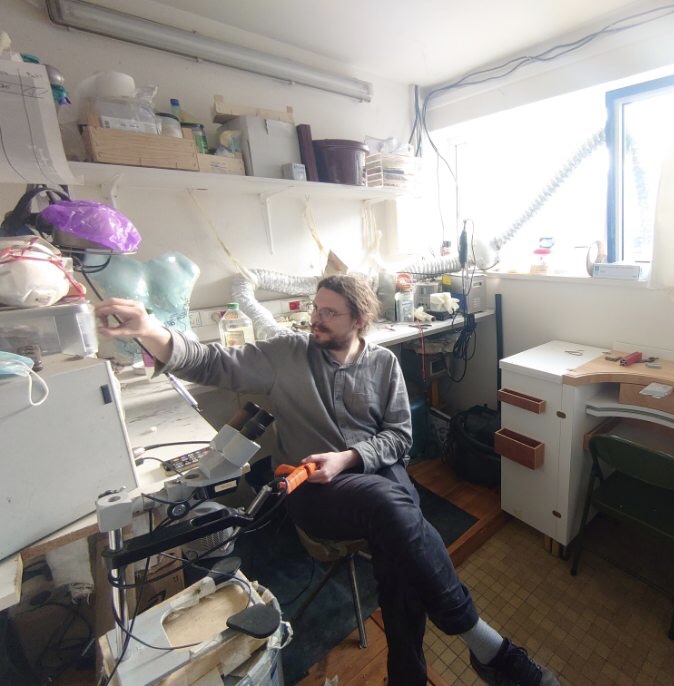 Maxime Leblanc studied at the Arts Décoratifs de Strasbourg in the jewelry section under the teaching of Sophie Hanagarth and Florence Lehmann. After graduating, Maxime joined the artist run space Le Wonder in Paris. He launched his first unique pieces in 2018, working with material such as titanium and glass.

His work explores fluid, ethereal shapes, like liquid frozen in time. Light conditions play a decisive role in his aesthetic by defining the shape, revealing different apparences, transforming the contours and color of the piece. His pieces usually stem from a long process of experimentations, instinctive drawings and research on material.

He reveals his unique pieces to the public for the first time in 2018, in a performative event called "Chic Show 93170". His work has then been featured in Take Care (i.l.y), a research-driven fashion magazine as well as in Current Obsession for the 2019 Munich Jewelry Week. Two exhibtions followed : « Text me » in 2019 and « Life Soup » in 2020. In the future Maxime wants to follow new intuitions: play with the fine line between abstract and figurative shapes and include more storytelling.