Mandevilla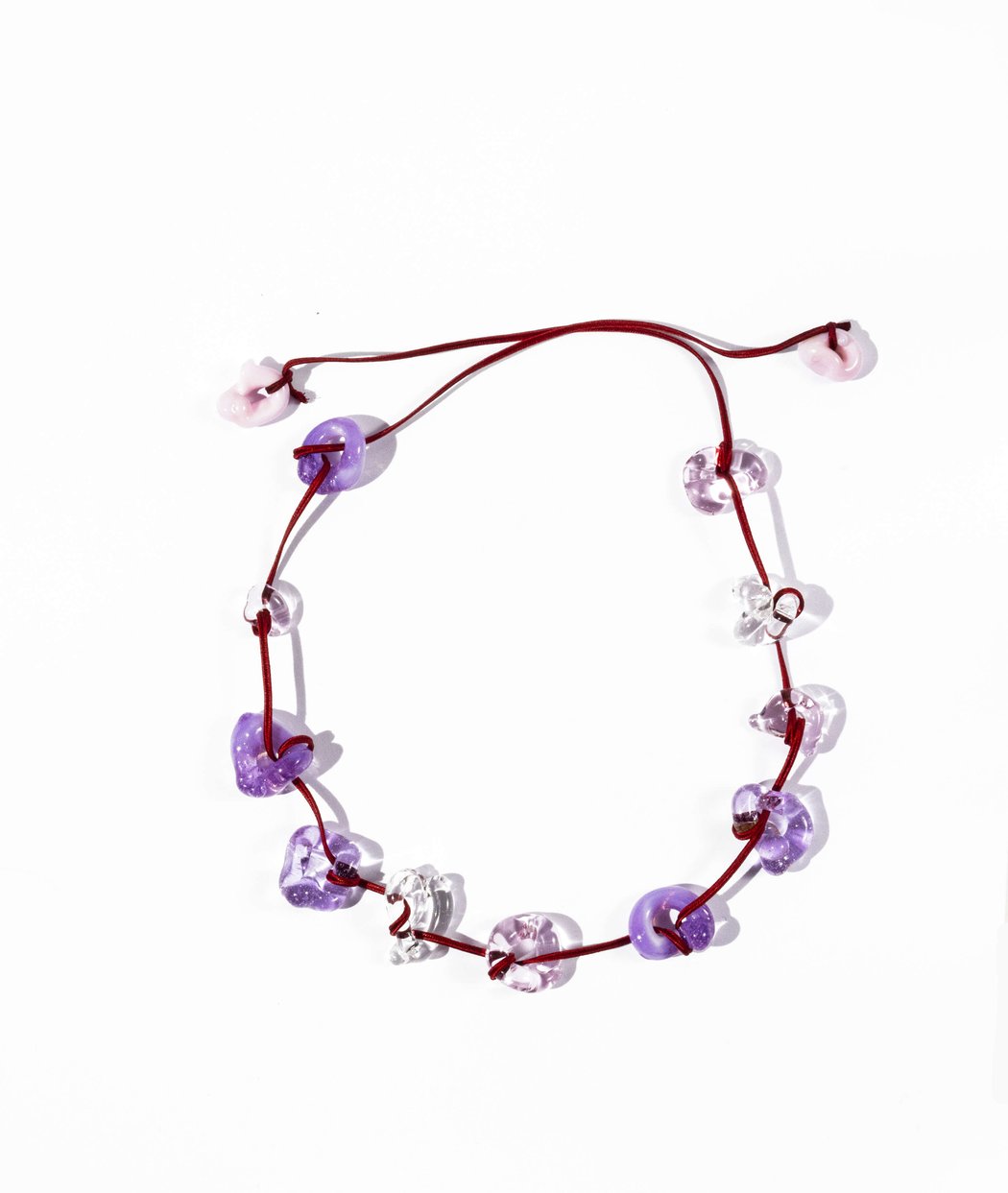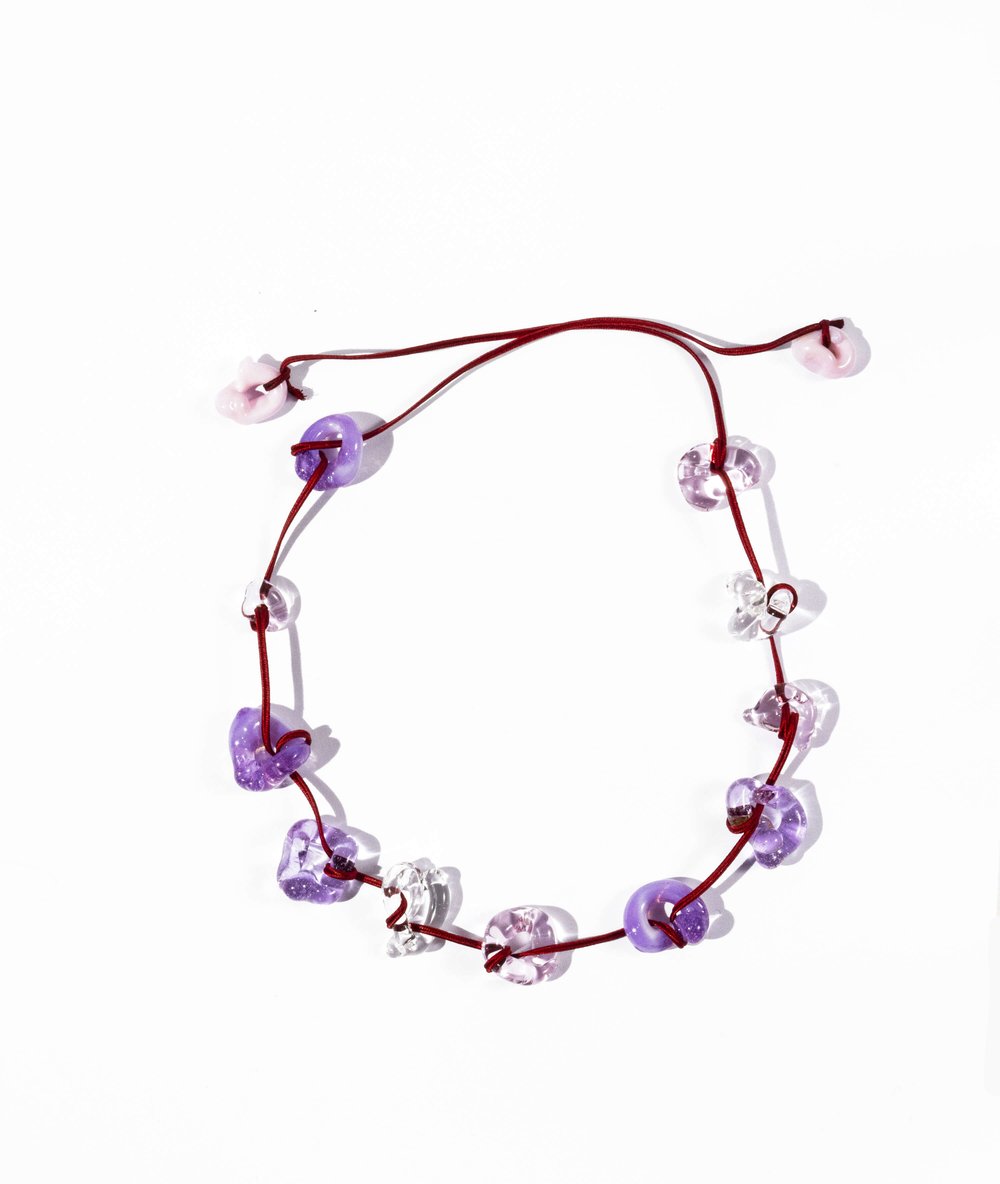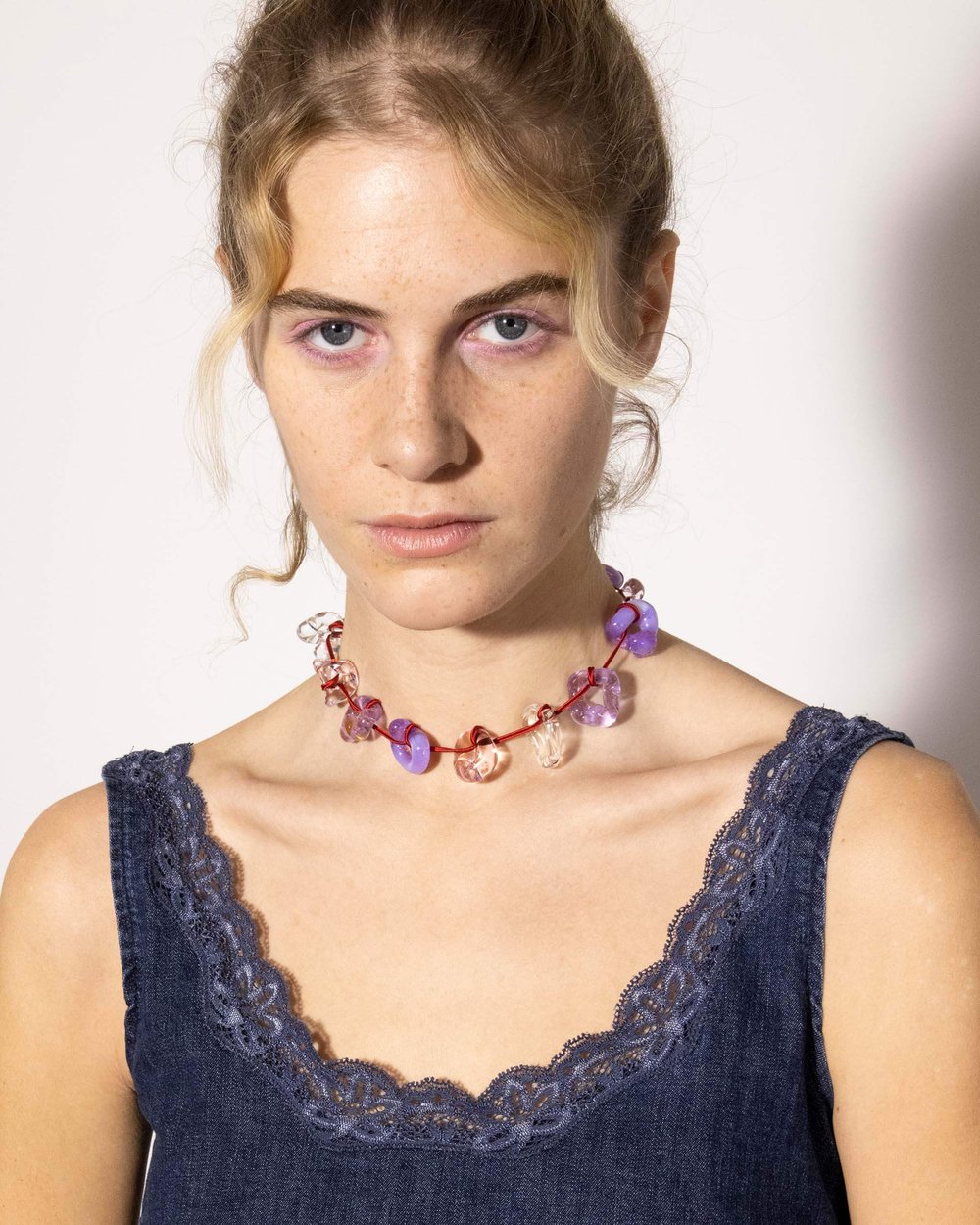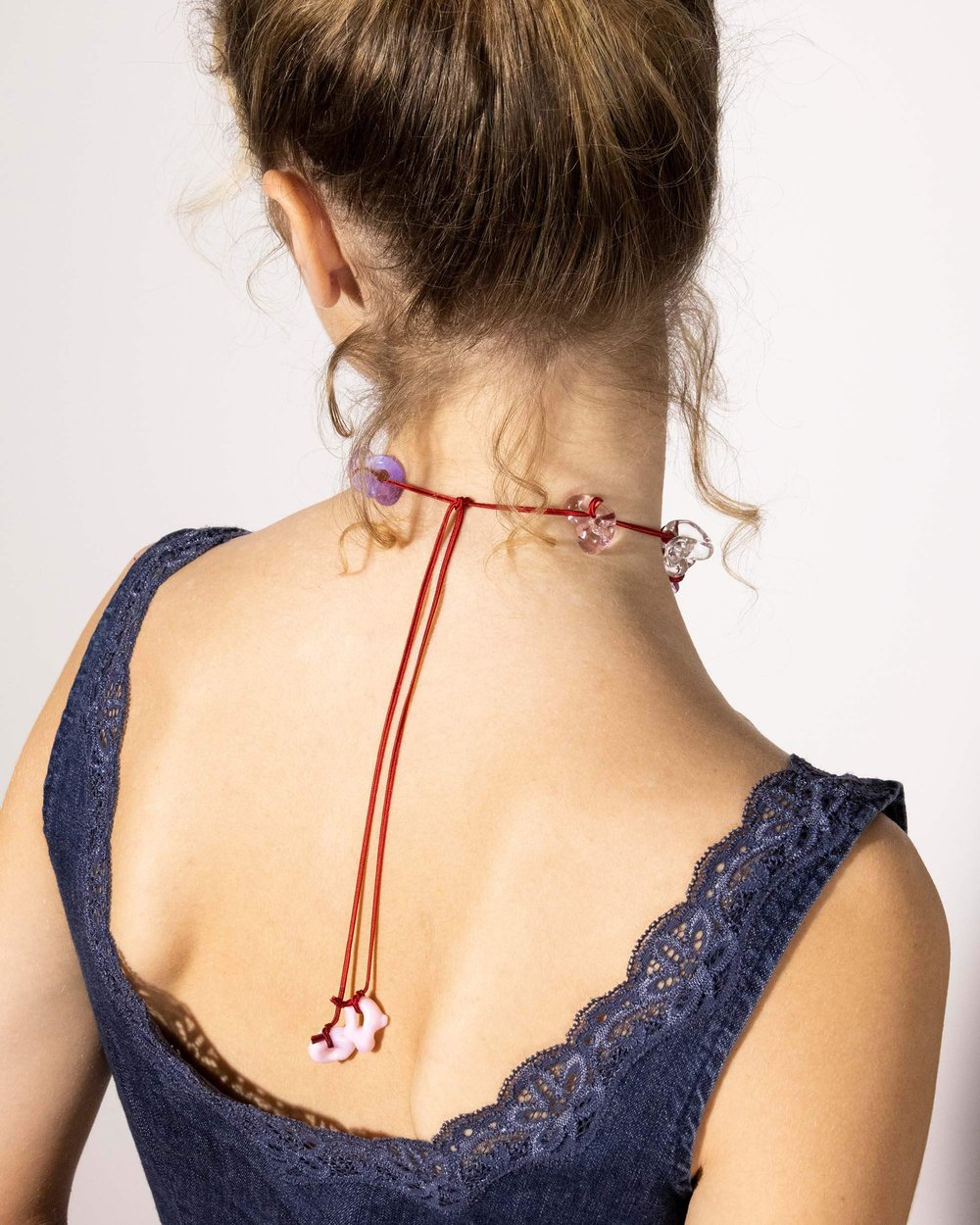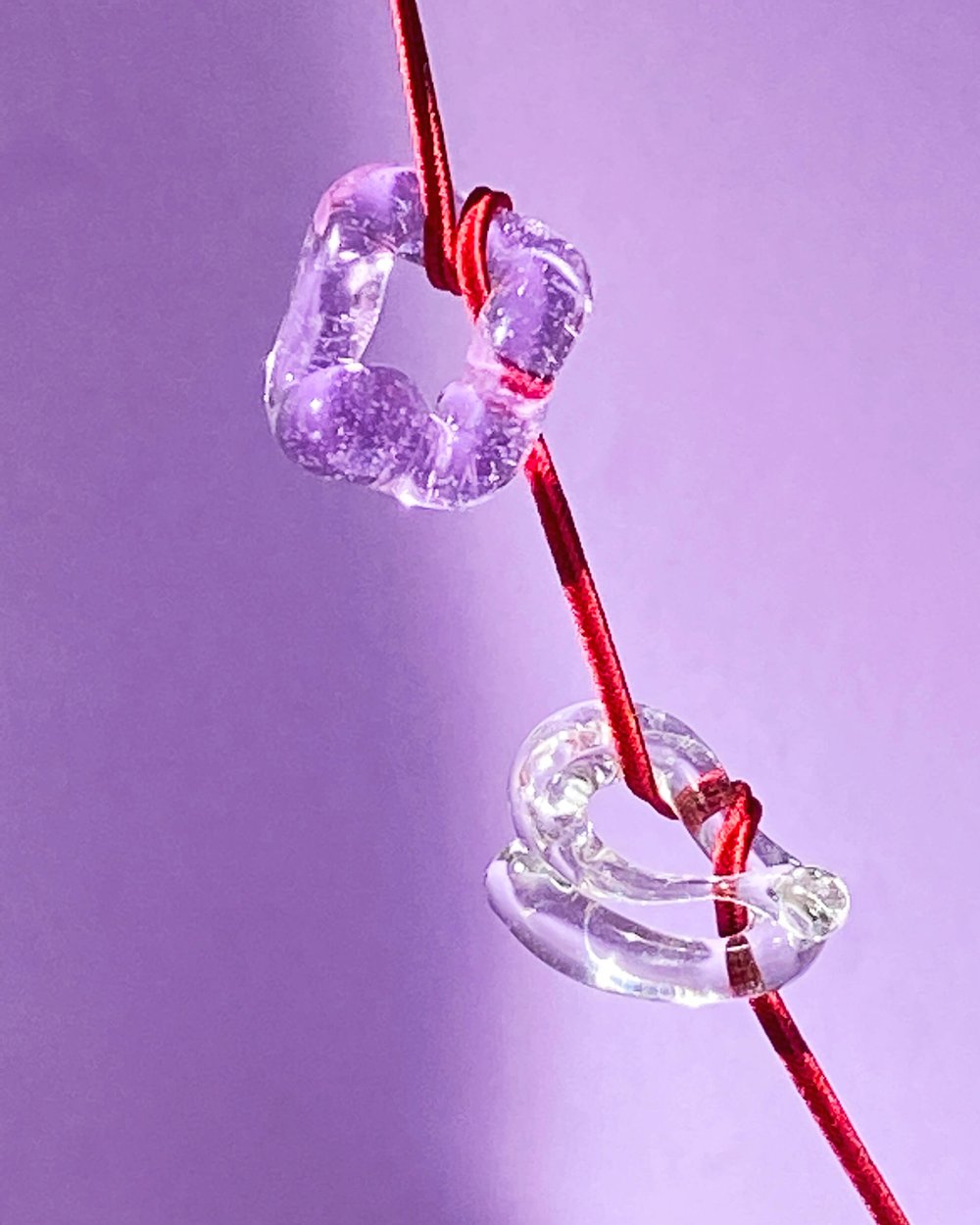 Shades of pink lilac and transparent on a red cord.
Necklace made out of borosilicate glass beads, latex and 100% silk cord.
Cord size:
S - 45cm
M - 60cm
L - 75cm
XL - 90cm
(to measure the size, you can use a shoelace around your neck and then measure it with a ruler)
Care instructions :
- Hand wash only.
- Please be aware that all glass beads are handmade so the color and shapes may vary slightly from the picture.
- All silk cords are finished with a natural glue to avoid fraying.
If by any chance the cord gets damaged do not try to fix it using a flame, that would only damage the silk.